Experiment & be Amazed
There is a learning curve with the PRO pen. Just keep experimenting and you'll be amazed by what you'll be able to create! And most importantly, have fun during the process!

Features
1. LED Display- easier to view information like filament type, print speed, temperature, warnings and more user- friendly display interface.
2. Safety Feature- Automatic sleep mode when it is idle for 3 minutes and nozzle will stop heating.
3. Support filament type PLA/ ABS with adjustable temperature settings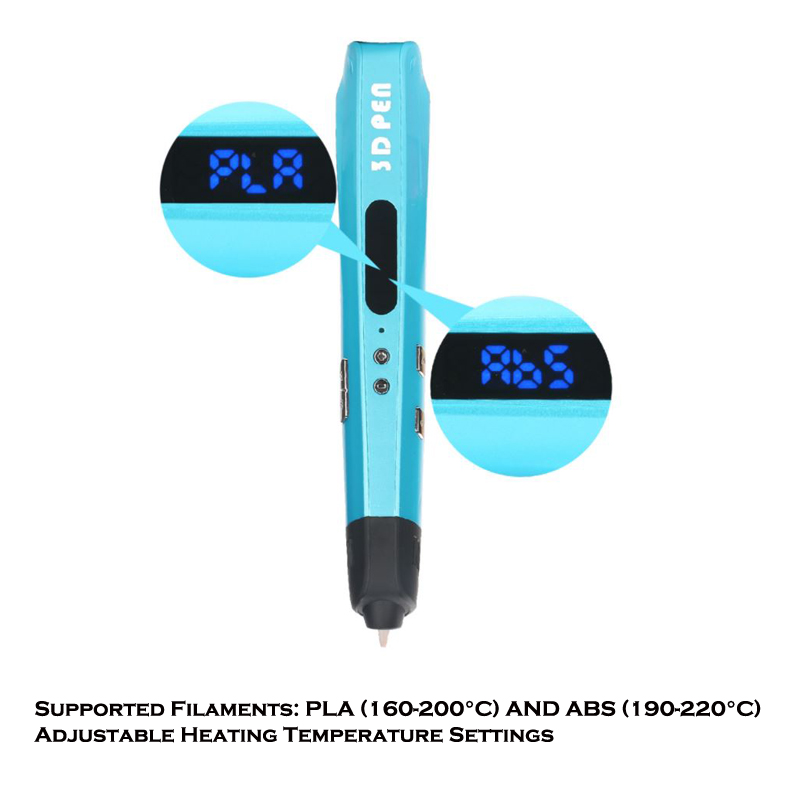 4. Easy Accessible Filament Buttons- Forward button for continuous printing or to stop feeding, Return Button to unload filament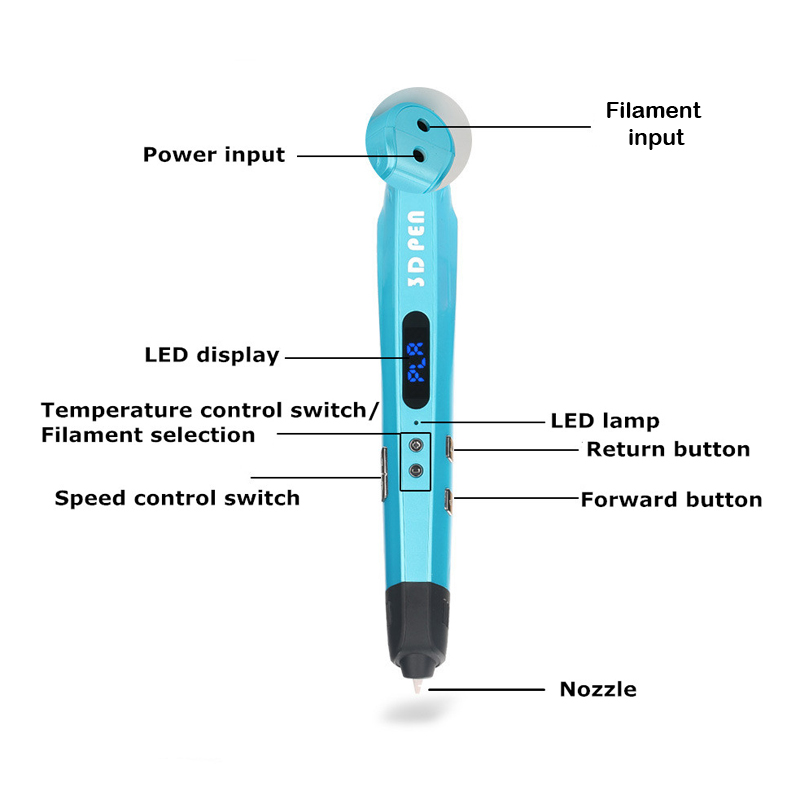 5. Adjustable print speed 1-4 level.
6. Convenient at anytime and anywhere- connect with power supply through USB cable or can be charged by power bank, computer, laptop and etc.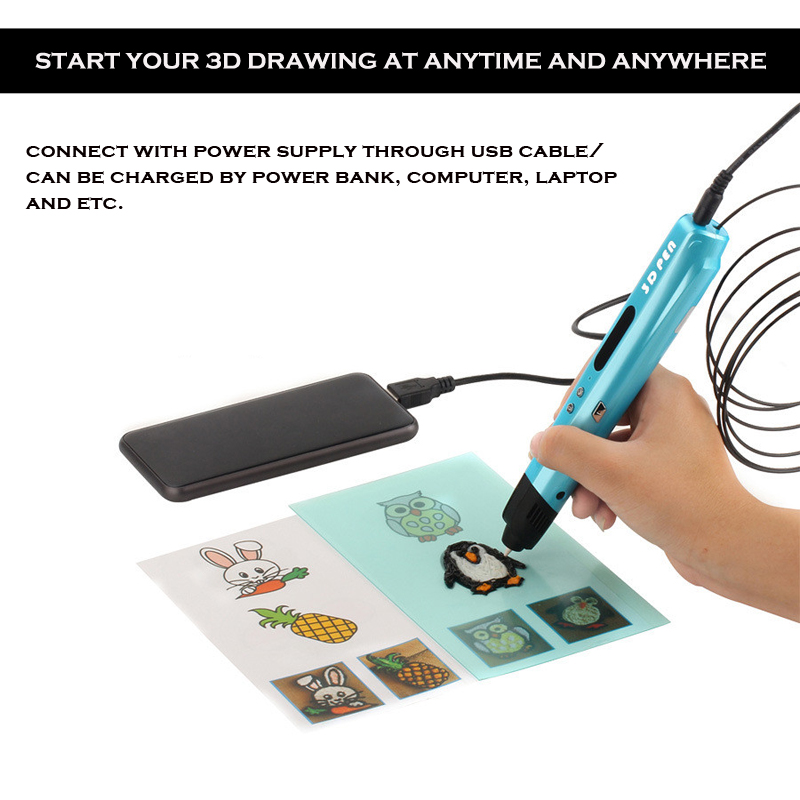 7. Detachable and Replaceable Pen Head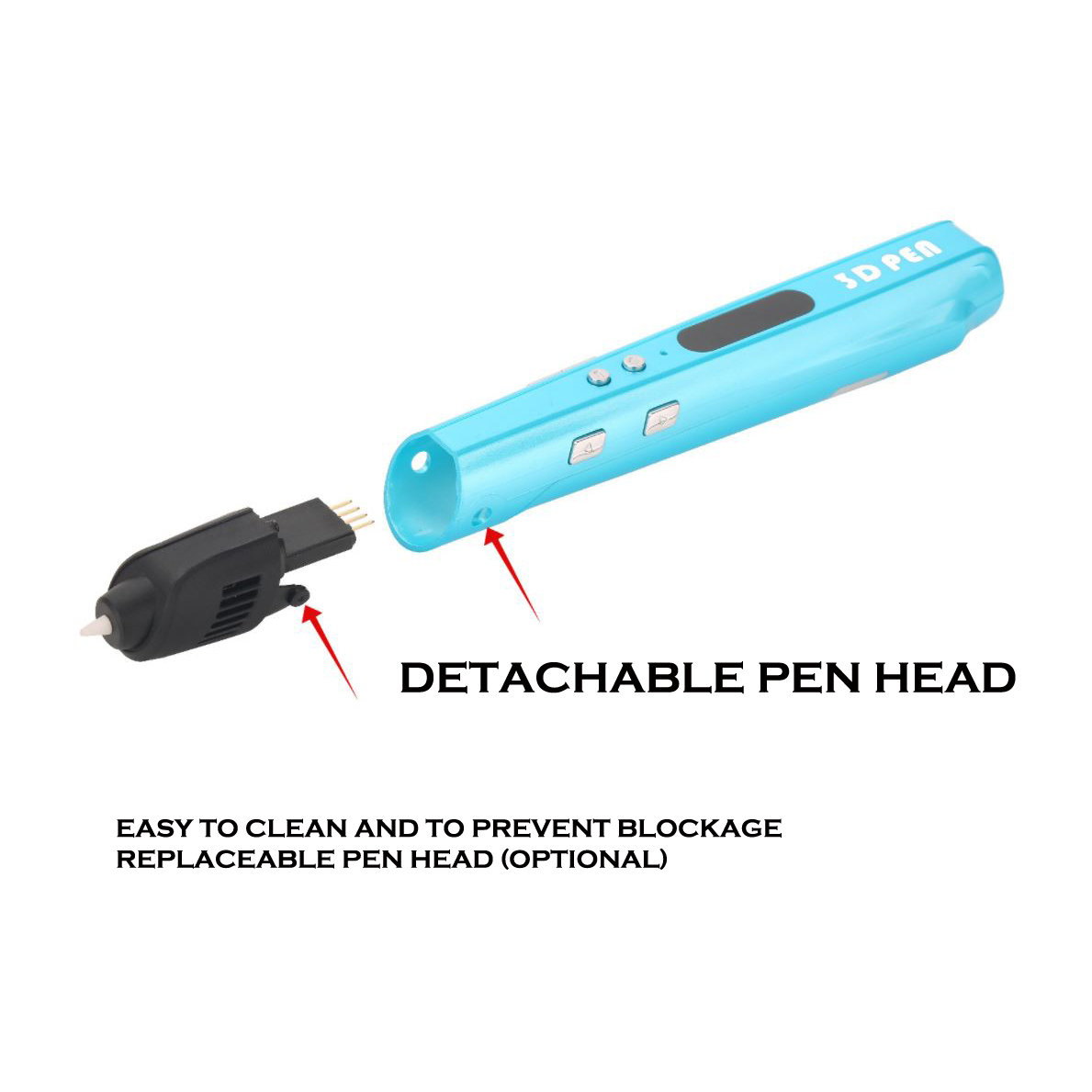 NOTE:
- This 3D Pen is suitable for children over 8 years old and adult. It can only be used by children under the supervision of adults.
- Please DO NOT touch the front tip of the 3D Pen as it would be in high temperature and do not point the tip on any surfaces or item.
- Do Not insert other objects aside from filament into the feeding hole as it would damage the 3D Pen.
- This is an electronic product, please keep away from water or any other liquids.
- Keep 3D Pen in a safe place and keep out of children's reach.